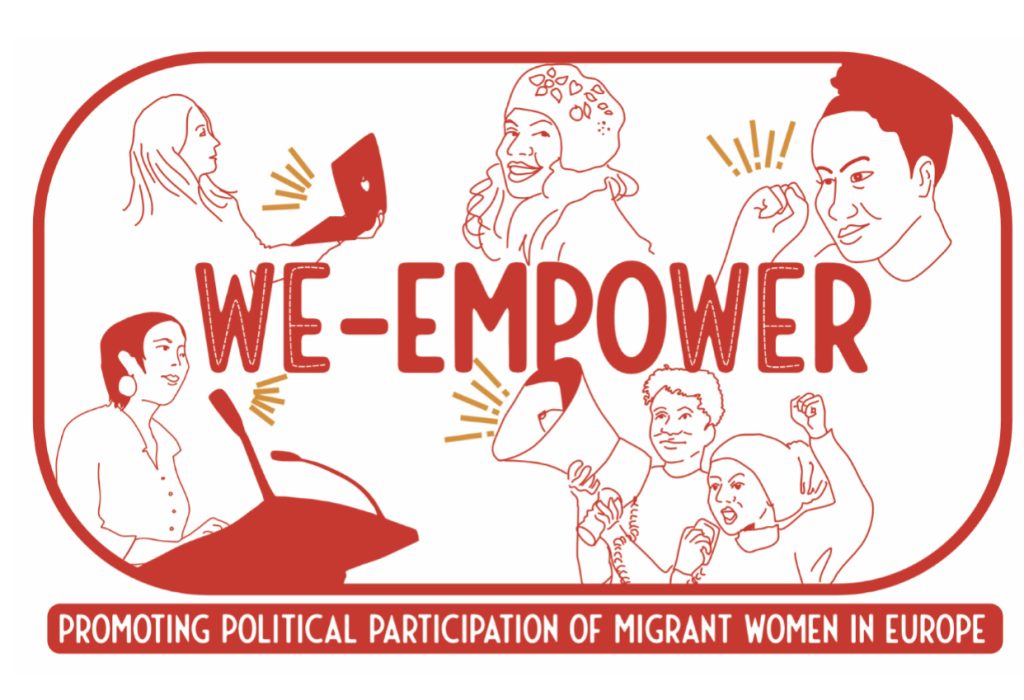 Summary WIDE+ led Erasmus+ project: "Expanding tools in Addressing Barrieres for Migrant Women to participate in Democratic Life"
This transnational collaboration aims to encourage and empower migrant women to participate in civic and democratic action in Europe. Migrant women are for us all women, including gender non-conforming persons, who displaced between countries, trafficked or who have moved from a third or European country to a destination in Europe. WIDE+ is leading a consortium for a project of 2,5 years with between women-led and migrant women-led organisations with a shared mission to protect the rights of migrant women rights. Currently 7 organisations are included in the consortium. The project commenced in April 2022.
First meeting held in Brussels 20-23 March 2023.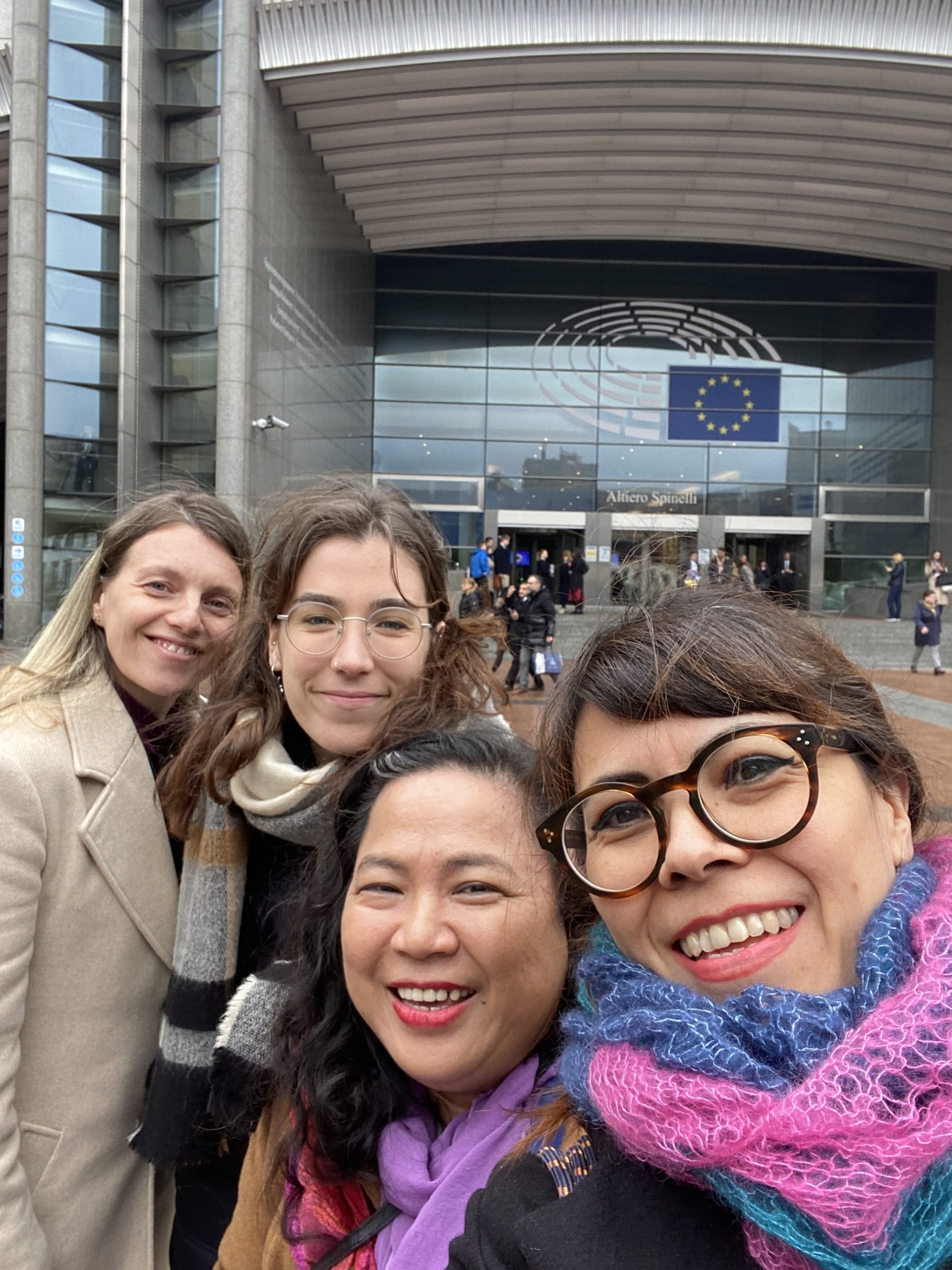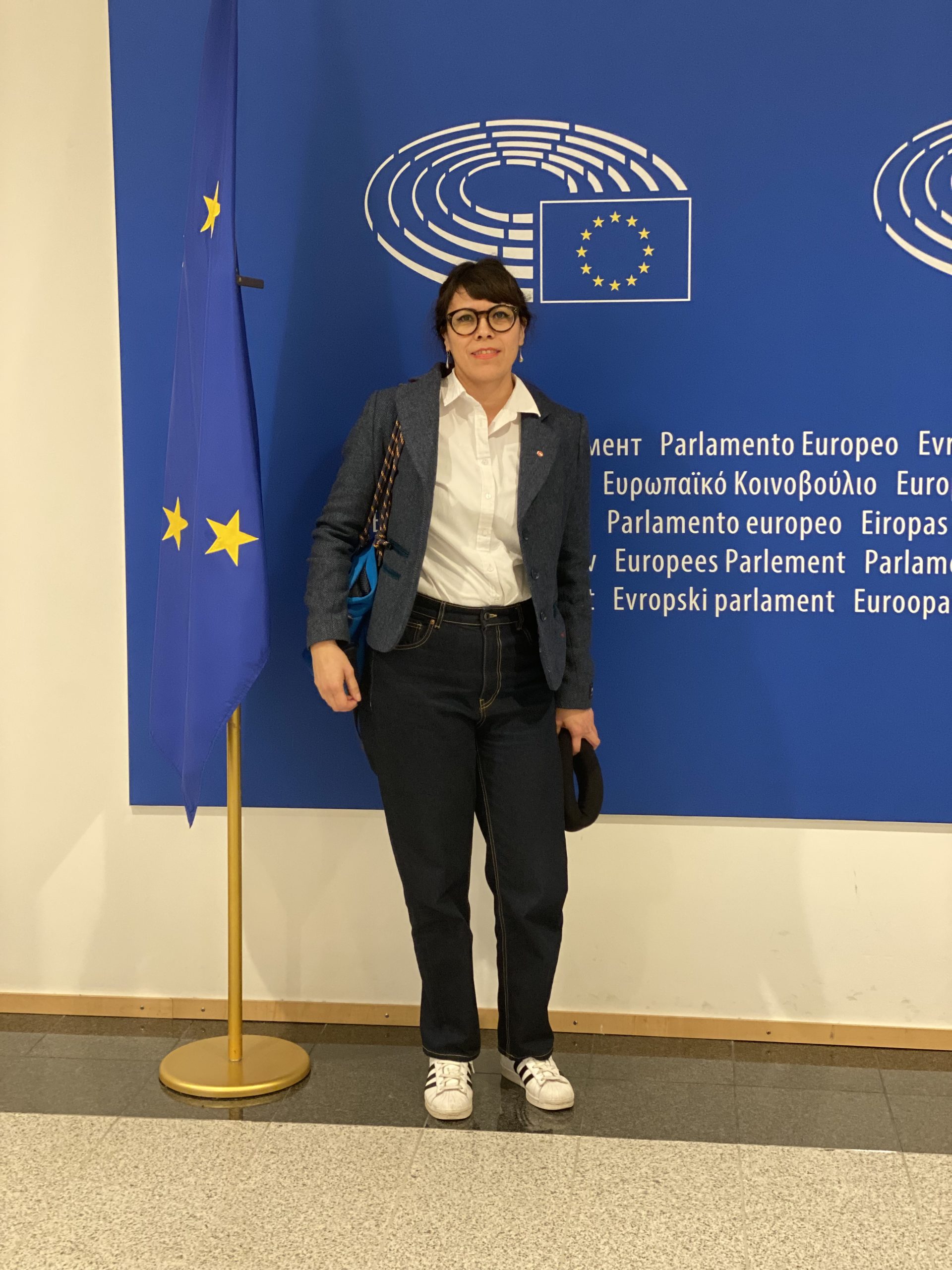 ---
GADIPs participation
The first conference and workshop that Gadip held under the project was Gender Backlash 3 and it was held in Gothenburg on Friday the 29 of April 2022. We organized a conference at Mötesplatsen Göteborg (Södra Allégatan 1B). The conference could also follows by Zoom and the different links send out to register in an event by Facebook and email.
In morning we had a panel discussion on the The progress and effects of the anti-gender movement. The panel discussion was held in Swedish.
After lunch we had lectures held in English and Spanish. ILGA Europe were invited to speak on how we can create a more inclusive feminist movement, by dismantling anti-trans narratives with arguments and facts and by bringing reality into the "debate".
After this we got insights on how mobilisation for change was possible in the movement for abortion rights, with stories from Ireland and Argentina. The last lecture taught us about the feminist movement in Belarus, where many women are very active in the peaceful initiatives for a democratic Belarus free from violence and terror.
Gadip has during the conferences had the collaboration from Wide +, Göteborgs Stad, ABF Göteborg and Funded by Erasmus + European Union.
---
Videos
ILGA Europe: A Trans-inclusive Feminist Movement
Mobilization for abortion rights in Ireland
Panelist: Ailbhe Smyth https://www.togetherforyes.ie

Mobilization for abortion rights in Argentina
Panelist: Maria Teresa Bosio President of the Catholic Organisation of the Right to Decide
---
Women's Voices 2
The second conference Women's voices: How can we stimulate and empower immigrant women in taking advantage of their democratic rights was held in Gothenburg in April 2023.
Many women who have immigrated – as refugees, members of their family – often have special problems that are given a hidden or downright hidden place in the integration policy.
Long experience shows that integration policy pays far too little attention to immigrant women's challenges in society
Gadip organizes a working meeting that aims to encourage and strengthen immigrant women in Sweden and other countries in Europe to commit to their human rights
The meeting takes place within an international project WE-EMPOWER: Expanding tools in Addressing Barriers for Migrant Women to participate in Democratic Life.
The countries participating in the project organize working meetings around similar themes. Knowledge and experience that each country's organizations share will in a next step be discussed in working groups on the internet, so-called Webinars. These are organized by the project management and all participants are invited to join them to listen and learn. Overall, the meetings will contribute to spread new ideas and knowledge about the challenges that immigrant women face and show interesting solutions to their problems.
Maria Nordberg and Nancy Contreras at second conference held April 2023 in Gothenburg, in cooperation with Wide+ European Union and ABF Göteborg.