"GADIP's aim is to create a forum for researchers, practitioners and activists to meet and engage in dialogue concerning gender and development issues in Sweden as well as internationally."
GADIP is such a meeting place!
In times of alternative facts and subjective interpretations of reality, it is of even more importance that we find meeting places where the academy and civil society can meet and exchange knowledge, so that we together can create better opportunities and living conditions for women and men - GADIP is such a meeting place!
We organise seminars, workshops and film screenings that highlight various current social issues with a gender perspective. Anyone interested in these questions is welcome to join GADIP and to participate in our activities, which are usually free of charge.
Despite a growing acceptance regarding the importance of incorporating women's economic empowerment and gender into international trade policymaking, the perspectives of feminist women, men and other gender identities on current trade policy are rarely heard. This session, organized by WIDE+ Gender and Trade Working group, highlights the voices of feminist scholars and activists, linking the micro experiences at grassroots level with the overarching macro-economic developments that international trade policies are driving. Click the link above to be directed to the session.
On Saturday 14 November, Soundino Music's 9th concert will be arranged in collaboration with the collective Solidaridad con Ayotzinapa Suecia. The aim of the concert is to raise money for the feminist collective Frente Nacional para la Sororidad de las Defensoras Digitales, working to promote digital culture from a gender perspective. For further information, click the link above.
This statement has collected 500 signatures from organizations and academics from 87 countries. The undersigned, including GADIP, call on the IMF to immediately stop promoting austerity around the world, and instead advocate policies that advance gender justice, reduce inequality, and decisively put people and planet first. Read full statement by clicking the link above.
This WIDE publication discusses issues around gender and migration in Europe, with a special focus on challenges in Spain, Austria, Poland, Belgium and Sweden. It is the result of a two years project supported through the Erasmus+ programme of the European Union, and it is meant to serve as a resource for adult educators and the interested public.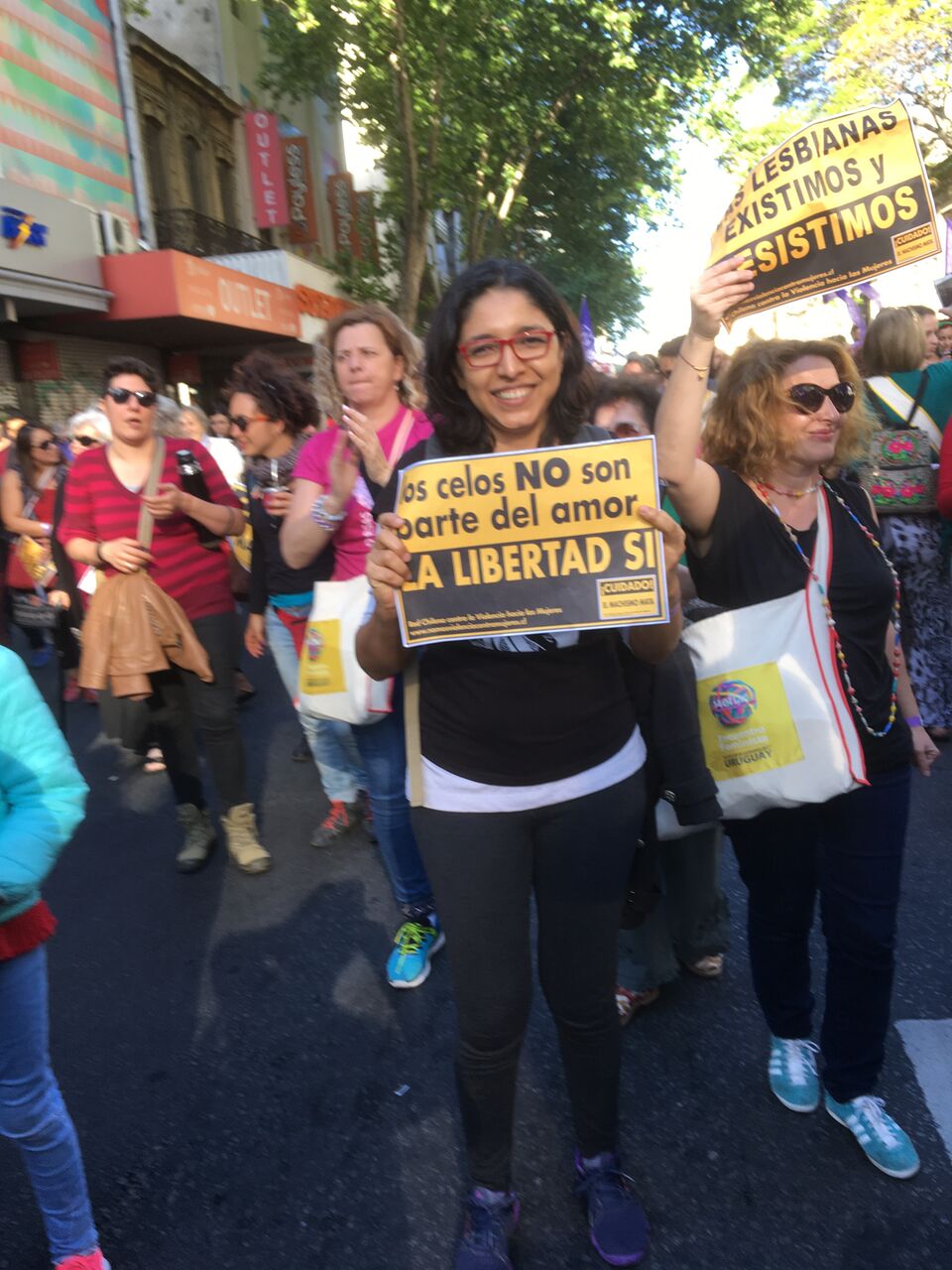 Jag var med i att förvandla GADIP från ett projekt finansierade av SIDA till en ideal förening när finansieringen tog slut och det skulle läggas ner, för många år sen. Varför ville vi att GADIP skulle överleva? För att vi tyckte att det var en bra plattform för att ena krafter, akademiker och aktivister och för att ena kampen för jämställdhet i Sverige med den som pågår i resten av världen.
Mitt engagemang i Gadip beror på att jag vill stödja förbättringar för kvinnors villkor. Samverkan mellan forskning och aktivism både internationellt och nationellt har jag alltid känt mig lockad av.